Last week I took to the stage at Talking Point of Business 2019 in my home City of Newcastle Upon Tyne to talk about one of my favourite subjects …. PR strategy. 
The reason I decided to talk about PR strategy is because this is the subject that causes the most confusion for Solopreneurs when trying to navigate the world of digital PR. I'm often told that it's a challenge to know where to start with PR, what tactics to use, and most importantly, how to create a plan to follow that will result in the growth of their business. 
Introducing the PR superheroes 
Ok I have a confession to make …. I'm a huge Marvel fan (some would say a geek but let's not get technical). 
That's why I decided to use some real examples of PR strategy success featuring different aspects of phase 3 of Marvel movies which have been running for the past 11 years. Yes that means I'm going to talk about The Avengers. 
Whether you're a fan of Marvel or not, the PR genius they've shown over the past 11 years has been a huge success – that's one of the reasons Avengers End Game became the most highest grossing movies of all time earlier this year. 
I know what you're thinking …. "Marvel has a massive PR budget and I don't" 
Yes that's true. They had around $200m to spend on PR activity for End Game and I don't know about you, but I don't have a spare $200m lying in my bank account ready to be used on PR.
That being said – there are still some practical tips that Solopreneurs can take away from Marvel and that's what I'm going to share with you in this blog.  Here are 5 ways to supercharge your PR strategy. 
#1. Have an end in mind before you begin 
One of the things I admire about Marvel is that they had a very definitive ending in mind from the outset. They knew how they wanted movies to end before they began and that's what you need to consider when you create your goals and objectives for your PR. 
The first thing to do is be very clear about your brand: 
Who you are

 

What you have to offer the world

 

What you stand for as a brand

 

How you communicate with your target audiences now – what's working and what needs to be improved

 

Consider what your end goal is for your PR i.e. what do you actually want to achieve? Maybe an increase in profit etc
How your PR activity supports your wider business goals (it needs to in order to give you the results you want)
Once you've gone through this and you're crystal clear on who you are as a brand then you can begin creating a persona for your brand that's unique to you. 
It will reflect your personality, your likes and dislikes and help your audiences relate to you on a personal level. This is how you'll build your audience, develop relationships and this will be intertwined in all of your PR activity. 
In other words, you'll create a personal brand. Consider some of the Avengers whose personal brand was so strong that they had a stand alone movie: 
Iron Man: A tech genius, innovator, billionaire playboy turned hero.

   

Captain Marvel: The first female superhero to get her own movie. She represents inclusivity and strength.

 

Captain America: The first Avenger, old fashioned soldier. He represents truth, justice and the American way.

 
How will you develop your personal brand?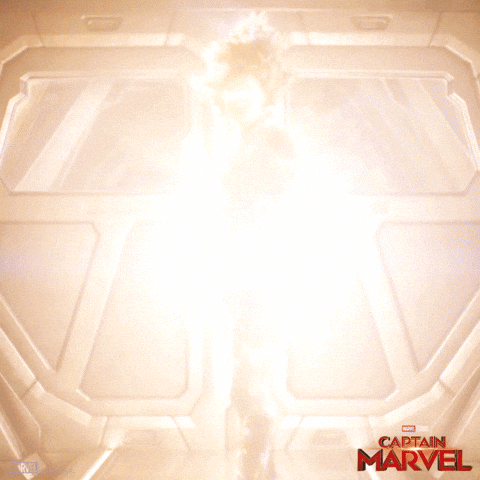 #2: Know your audience 
Marvel definitely has attention of their target audiences 
22 movies > 59 hours > 60 heroes > 11 years 
How many brands can boast that they not only hold the attention of their audiences for this time, but they actually grow it too! 
The Marvel movies have not only caught the attention of the die hard comic book fans, but they've also created a whole new audience of superhero fans from children through to adults. 
How have they managed this? Because they understand their audiences and listen to what they have to say. That's what you need to do to create a PR strategy. 
This begins with you identifying who your audiences actually are by: 
Looking at your existing customer base

 

Understanding what characteristics they have that fit with your brand values

 

Looking at the sectors you want to work in or already work within. Do you have a niche?

 

Considering who really benefits from your products and services.

 

Looking at your competition – how are you different?

 
Once you've identified who your audiences are you need to make sure you research them in detail so you're prepared to create content that suits their needs. Consider their likes, dislikes, publications they read, types of content they digest and how they communicate with their own audiences online and offline. 
Once you understand this you can pinpoint their issues and create PR activity that solves them.
#3: Develop your key messages 
You know your goals and objectives and who you're targeting – now it's time to create your key messages. 
These are themes that will be relevant in absolutely everything you do, from tweets and Facebook posts to what you say when you answer your phone and how you act in person. 
Your key messages will help you relay who you are in a way that will attract your audience. I really don't like the saying "Your vibe attracts your tribe", but that's essentially what your key messages will do. 
To create your key messages you should: 
Write down your brand ethos

 

Create a positioning statement i.e. explain how you fit into your market

 

Consider your mission – what do you actually want to achieve for your customers?

 

Look at your style and tone of voice – this will help both create a personal brand and help you figure out how you'll relay your messages.

 
#4: Create an epic content strategy 
This is incredibly important. If you don't get your content strategy right then you won't get a good return on investment for your business, you won't build your audience and you'll struggle to raise your profile. 
There are 6 things you can do to create an epic content strategy. 
Create the type of content your audience wants: This could be a blog, vlog, podcast, whatever it is, you need to be seen to create it. You shouldn't do this half heartedly – your content needs to be the highest  quality and interesting to your audiences.

 

Create your narrative: Marvel does this amazingly well. How many brands can say they've intertwined narratives of over 60 characters into 22 movies? You don't need to be this creative but you do need to be consistent in relaying what your narrative actually is through your PR.

 

Pick the right channels: Be active where your audiences are. It's that simple. Once you identify the channels that are best to use to promote your business then you can conquer them. I would recommend focusing purely on one social media channel, but multiple methods of promotion i.e. lead magnets on your website, mailing list etc.

 

Repurpose your content: Have you ever repurposed content and posts that you've already shared with your audience? Repurposing is when you look at a piece of content you've already published (blog, vlog, podcast, infographic, series of tweets etc) and you re-package it into a new piece of content in a different format or share it in a very different way. This helps you relay key message on more than one channel and engage your audiences in different ways.

 

Influencer marketing: This is another thing Marvel does incredibly well – it utilises the stars of the show. This worked well when Robert Downey Jr made the announcement about the change in date for release of Avengers Infinity War. Twitter nearly went into meltdown that day as the announcement created a buzz with it resulting in becoming one of the most highly anticipated movies of 2018. Leverage the stars in your business i.e. YOU!

 

Create bonus content to leave your audience wanting more: This may seem like common sense, but believe me this is powerful and not done enough by businesses. If you've ever watched a Marvel movie you'll know that you don't stop watching when the end credits come up. You wait until they're finished so you can see the bonus clip leading onto the next movie. It gets audiences excited for the next one and offers a great bonus.
All of these are highly powerful and I'd recommend you use them in the best way for your audiences and your business. 
#5: Measure your success 
If you have an end in mind before you begin (as in point 1) then you have a way to measure the success of your PR strategy from the start. There are a number of different ways you can measure your PR activity as below: 
Press cuttings – online and in print

 

Your frequency of activity – this will help you analyse spikes in engagement, good times to post etc

 

The reach of your online channels and print / digital publications

 

Analytics – web traffic, social media interaction and click throughs / downloads.
These methods of measurement will not only give you a starting point for your strategy but will also help you tweak your strategy if the results aren't what you want. Just keep an eye on them. 
My final thoughts … 
Whether you're a Solopreneur or a multi-million pound global business I can guarantee you'll have one thing in common … you need a PR strategy to raise awareness of your brand, build your audience and create a buzz around your business. That's a fact. 
If you follow the 5 steps I've outlined in this blog, you'll create a strategy that will build trust between you and your audiences, help you be seen by the right people and convert your followers to paying customers. That's how you'll use PR to grow your business.
As Marketer Seth Godin says, "People don't buy goods and services, they buy relations, stories and magic". If that's good enough for Marvel its good enough for you. 
I would love to meet you on Instagram. Follow Kathryn | KD Communications to see my updates and feel free to share this post on LinkedIn, Facebook or Twitter.
Need help creating your PR Strategy? Download my PR Strategy template for FREE.